Walking with Puerto Rico
Many of us have seen the destruction to Puerto Rico as a result of Hurricane Maria.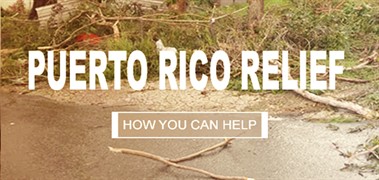 Massive and overwhelming, many of us are left to wonder what they can do. We want to do something but not sure what or where to start. Scripture gives us guidance: "pray at all times." And so we encourage and invite you to pray. Pray for those who are without power, those in need of supplies, those who are providing relief, those who have suffered loss.
And yet, just as the bible also says that "faith without works is dead," many of us want to know what else we can do to help.  So what can you do?
1.  Donate to the Puerto Rico Relief Fund.
2. Look out for fundraisers at Finland Mennonite Church. All proceeds will go directly to Puerto Rico for supplies needed in the on-going rebuilding process.
3. We may be sending further teams down to Puerto Rico thay you could join. We sent three teams down to Puerto Rico this summer to help in the rebuilding process. We were there May 26-June 2, June 9-June 16 and July 21-28.