CrossGen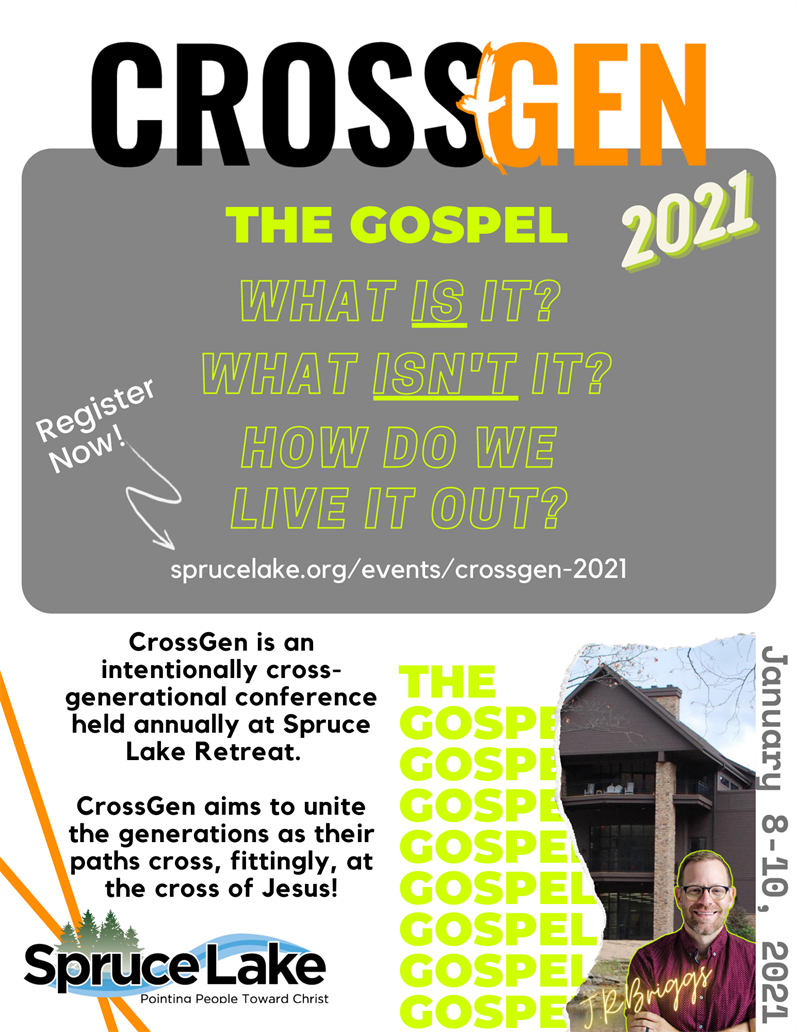 CrossGen is an intentionally "cross generational" conference held annually at Spruce Lake Retreat.  
 Through engaging speaking sessions, age specific breakouts, scheduled activities, and free time to mingle, CrossGen aims to unite the generations as their paths cross, fittingly, at the cross of Jesus.
Our 2019 theme was "Biblical Worldview" and featured apologist, writer, and speaker Sean McDowell.
The 2020 focus was on "Living as Everyday Missionaries" and featured executive director of Forge America, Ryan Hairston.
2021 will feature J.R. Briggs, and the focus is "The Gospel." What is it? What isn't it? And How can we live it out?
Mark your calendars for January 8-10!