Financial Peace University at Finland
What if you were following a plan for your money that you KNEW worked? With Dave Ramsey's Financial Peace University, you CAN take control of your money, get out of debt, and create a plan for your future. If you're interested in joining, sign-up in the community room or email finlandmennonitechurch@comcast.net for more information!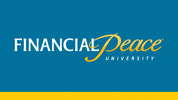 Corey and Corinne Guntz are offering the financial program at Finland Mennonite Church from September 4 through October 30. It will be held Tuesdays from 6:00-7:30pm. The kit costs $109, so please make a check out to Finland Mennonite Church and put it in the secretary's mailbox.
Our class link is FPU.com/1067013.