Oct-Dec 2020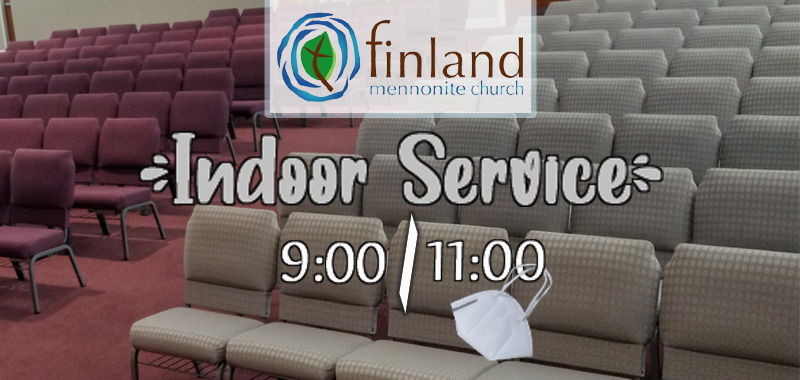 2020 has presented us all with many significant challenges in our lives, homes, families and community.  As leadership in this congregation, we are grateful for your grace and understanding as we have prayerfully attempted to determine a wise, God-honoring path forward.  As we transition into the fall and winter months, it is clear that our current format of outdoor church will become less and less sustainable, and the Leadership Team has put a great deal of prayer and discernment into next steps for our continued gathering for worship.
It has been a difficult time.  We have heard from those who are wondering why it is taking so long to move back into the building and others wondering if it will ever be wise to move back into the building for corporate worship.
The Leadership Team met this week to further develop plans for moving our worship indoors.  Thank you for those of you who were praying for us during this time.  In our conversation and planning it was our goal to maintain an underlying posture of neighborly Christlikeness...  looking for ways to care for each other, in ways that foster a worship environment that accommodates the broadest scope of needs and concerns.
We plan to continue meeting outside through the month of October.  It can get chilly, so plan accordingly.  If the weather is too cold, or we get rain or snow, our plan remains to move into the community room as we had done once earlier this summer.  Inside, we encourage appropriate distancing, clustering in groups that are comfortable together, leaving space for those that want to maintain some distance.  Masks would be encouraged but not mandated.
Beginning in November, we plan to move into the sanctuary for Sunday Mornings, transitioning back to a 2-service format.  We recognize that this transition presents many questions, concerns, and potentially a significant mindset change for you as you assess your comfort level with a return to the building.
Our plan is to have the first service begin at 9 am.  In this service we would still recommend that you maintain distance as much as possible and allow others to maintain distance as well, leaving empty seats between non-connected family units.  Masks will not be mandated in this service, but you are more than welcome to use them.
For the second service at 11:00 am, we are asking all worshipers to use masks throughout the time you are in the sanctuary.  We recognize that health concerns may prevent some from wearing a mask through the entirety of the service, and we anticipate the second service being smaller, so there will also be increased space for distancing in this gathering.  If you are coming for the second service and don't feel comfortable entering through the main entrance, where first service attendees may be fellowshipping in the community room, we encourage you to park on the side of the building and enter through the Sunday School wing which will allow you a more direct, contactless, entry point.
 The leadership team will continue to monitor updates as events continue to unfold and we will adjust the plan as needed.
A couple things to keep in mind.
-  We want to be neighborly.  We want to respect the needs of others through this time.  As leadership we are inviting you to join us in engaging others with humility, patience, grace, and flexibility.
-  For those attending first service, we ask that you do not linger in the sanctuary after the service; instead move immediately into the community room or parking lot, allowing the sanctuary to sit empty for the greatest amount of time and creating a side entrance with minimum exposure to others for those who desire that option.
- We will continue to provide the YouTube broadcast for those not ready to return to worship in person in the building.
-  If you would desire, we have KN95 masks available upon request.  Please email the church office if you have interest.
- If you are feeling any symptoms at all, please stay home.  This message cannot be overemphasized.  Do not endanger the most vulnerable brothers and sisters among us by attending service in ill health.
Most importantly, our prayer is that this be a time of unity and not division.  As we gather to glorify and worship our Lord and King, may that which Jesus wished to be the defining mark of his followers in John 13 be said of us: that we have love for one another.