Neighborhood Hubs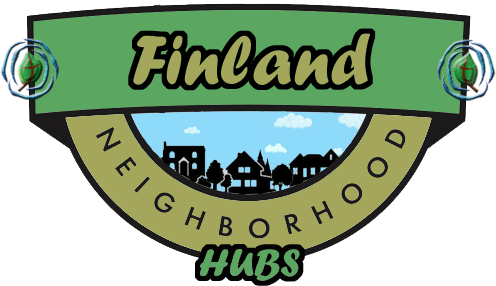 Finland Neighborhood Hub Groups are localized gatherings hosted by Finland members;
joining together for fellowship, accountability, and outreach.
Centered around the weekly teaching, groups will meet at varying places and times,
and each group is encouraged to develop its own unique rhythms and culture. 
Some may meet indoors, some outdoors. Some may decide to share a meal. 
Regardless of the different expressions each group might take, all will seek to answer these three pressing questions...
1- What can we do to apply this week's teaching in our own lives?
2- How can we support each other?
3- What can we do to serve our area? How could our street/town/community look more like heaven?
Together we will discover how to "be the church" not only for each other, but to the world around us!
Sound like something you might be interested in checking out?
Contact Pastor Kris @ kris@finlandmc.org !